Top 50
Top 50 Fitness & Bodybuilding Inspiration Movies of All Time You Must Watch
Fitness, everyone is ready to do but didn't start it, due to less motivation and inspiration from others.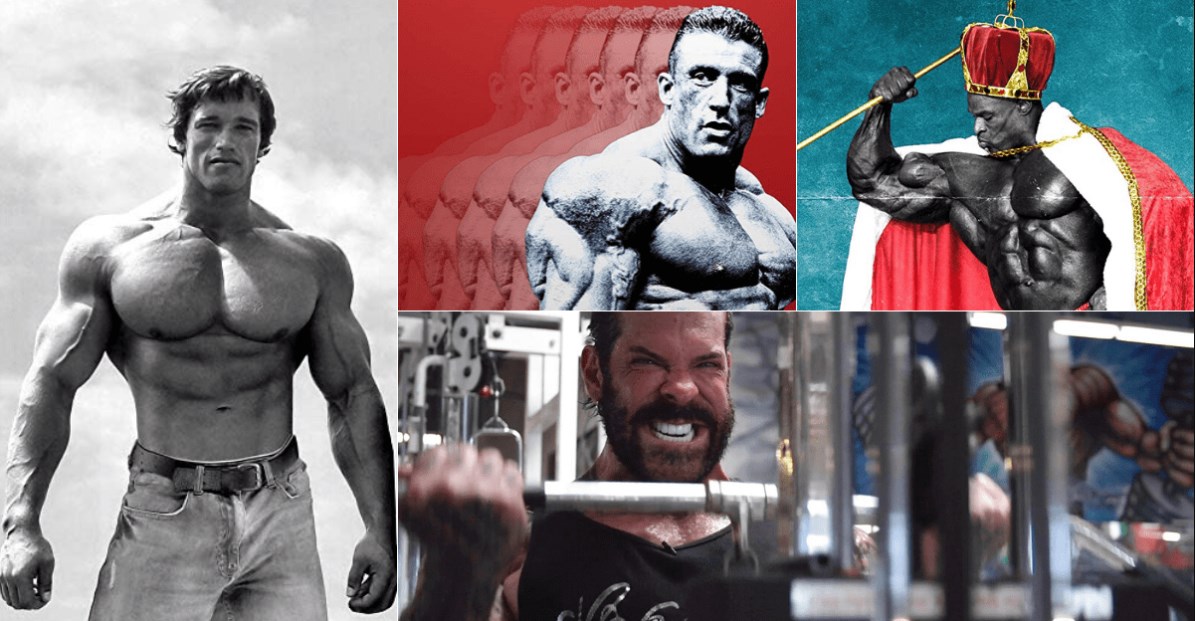 Fitness, everyone is ready to do but didn't start it, due to less motivation and inspiration from others. Bodybuilding and fitness, dream of every single person in the world who want to be smart looking, lean muscle body, and properly maintain health regime.
We're here coming with something different aspects of fitness and bodybuilding to-do inspiring Movies for you to watch and get motivate from these movies and start your fitness goals. I assure you that you would love this list and appreciate our thoughts.
So, let's get start it to achieve our fitness goal and maintain our healthy lifestyle.
Here are the Top 50 Fitness & Bodybuilding Inspiration Movies of All Time, you must be watch if you're greedy for Bodybuilding and Fitness Freaks:
No explanation necessary. Everyone knows about this series of Sylvester Stallone.
A bullied young boy (Ralph Macchio) strives to master martial arts and become a true fighter.
A has-been hockey star (D.B. Sweeney) and Olympic figure skater (Moira Kelly) are both struggling to get back to the top of their careers, but they'll have to do it together.
Two athletes from Britain compete in the 1924 Olympics. (The theme song to the movie alone may inspire you to run.)
A group of men set out to become Jamaica's first bobsled team to make it to the winter Olympics (based on a true story).
A teen wrestler sets out to beat the best high school wrestler in the state — but in order to compete against his rival he has to drop two weight classes.
Gordon Bombay (Emilio Estevez) is forced to coach the worst peewee hockey team in the league. Can this hockey team beat the odds?
Follows the life of famous runner Steve Prefontaine from his training days to his quest for gold at the Munich Olympics and more.
IFFB professional Jay Cutler invites you to join him on his journey to the 2008 Mr. Olympia.
10) Rich Piana Chronicles
Rich Piana is a man known for having a personality as big as his massive physique. A bodybuilder who gained massive fame as a controversial YouTube personality, Rich Piana sadly passed away in 2017 due to heart complications.
In the film that many say made Arnold Schwarzenegger famous, amateur and professional bodybuilders prepare for the 1975 Mr. Olympia and Mr. Universe contests.
A documentary on the life and career of pro bodybuilder Chris Cormier.
Witness the journey of Kevin Levrone's bodybuilding comeback from start to finish. Kevin Levrone is one of the most talented and beloved bodybuilders of all time.
Actor Will Smith portrays boxing legend Muhammad Ali in his early days in the ring.
A coach with a seedy past and the local town drunk train a high school basketball team. Based on the true story of the Indiana team that made the state finals in 1954.
Two crews. One race. And only one team can be victorious.
A look at the life of martial arts master Bruce Lee and his struggle to rise to the top.
A young man from a small town has little motivation to do much — except cycle.
A surfer girl finds herself prepping for a big surfing competition, and falling in love.
A young girl, naturally gifted at soccer, goes after her dreams of becoming a soccer star, despite her parents' wishes.
In Full Metal Jacket, Modine stars as a U.S. Marine journalist experiencing the horrors of war in Vietnam. Gunnery Sergeant Hartman gave viewers a unique insight into the physical trials that forge Marines.
Jamie Lee Curtis a popular aerobics instructor who teaches nice classes for sweating and mingling. Travolta doing dance aerobics as he falls for Curtis make for a fun story about the early days of the fitness subculture.
Marky Mark & the Rock star as gym rats who plot to kidnap an immoral businessman played by Tony Shalhoub. This story is a great let down of the "bro subculture" of guys who value brawn more than brains.
Work causes a single mother to move to China with her young son; in his new home, the boy embraces kung fu, taught to him by a master.
A determined woman works with a hardened boxing trainer to become a professional.
The inspirational tale of the grandfathers of fitness as we now know it, Joe and Ben Weider. Facing anti-Semitism and extreme poverty, the brothers beat all odds to build an empire and inspire future generations.
"Spirit of the Marathon" is the first ever non-fiction feature film to capture the drama and essence of the famed 26.2 mile running event. Filmed on four continents, the movie brings together a diverse cast of amateur athletes and marathon luminaries.
The Sheik is a pop culture documentary that chronicles Khosrow Vaziri's electrifying career. From his upbringing in Iran, to his journey in America, to his unprecedented experiences as America's most hated villain.
A documentary that follows top bodybuilders as they train to compete in the Mr. Olympia competition.
The 2015 Reebok CrossFit Games were a 5 day, 13 event, grueling test to find the fittest male and female on earth. "Fittest on Earth" follows the dramatic story of the top athletes who qualified and competed.
Filmmaker Vlad Yudin follows several body builders as they struggle to find success in a competitive industry.
Traveling across the world including India, Brazil, Europe, Africa, Canada, and the USA – Generation Iron 3 will interview and follow bodybuilders, trainers, experts, and fans to determine what the universal ideal physique should look like.
Eight-time Mr. Olympia champion Ronnie Coleman has underwent six surgeries after his pro career and he needs crutches to walk, but his dedication and motivation for training isn't gone.
The four strongest men on the planet compete for the crown. We meet each 400-pound giant in his home country, then on to The Arnold Strongman Classic. Starring Eddie Hall, Hafthor Bjornsson, Brian Shaw and Zydrunas Savickas.
C.T. Fletcher shows you his story, and what he's all about.
Truck mechanic, husband and father of two, Eddie Hall wants to be the World's Strongest Man. This feature documentary vividly illustrates the sacrifices that this extremely driven man must make to chase his dream.
Filmed in the weeks leading up the 2000 Mr. Olympia contest, "Ronnie Coleman: The Unbelievable!!" captures how Mr. Olympia himself trains for the greatest bodybuilding challenge around.
In the 1990s, Lee Priest was once a young, extremely talented, and promising professional bodybuilder heading straight for champion status and success. He was also an outspoken and blunt personality that broke many of the rules set by the professional bodybuilding league.
Dorian Yates changed bodybuilding forever. A six time Mr. Olympia champion, Dorian Yates ushered in a new era of bodybuilding physiques by showcasing a then unprecedented amount of mass that was previously seen as impossible. He is the greatest British bodybuilder that has ever lived.
In the highly competitive sport of bodybuilding, Shawn "Flexatron" Rhoden has risen to become one of the best athletes in the world. But his rise to glory didn't begin in the gym. Born on the island of Jamaica, Shawn saw his early life success nearly derailed by death, depression and alcohol. After two failed suicide attempts, Rhoden decided to change his life's path. Through the love and support of his family and dedication to the gym, he returned to the sport and years later, finally won the Mr. Olympia title in 2018.
2006 NPC National Bodybuilding Championships, Women's Backstage Posing Documentry. Must watch how they prepare for bodybuilding posing.
Flex Wheeler – a four-time Arnold Classic champion – is largely regarded as the Uncrowned Mr. Olympia, shares his life-long battle with depression, low-esteem, and suicidal thoughts despite his many victories in the public eye.
Calum Von Moger is seen as the future of the sport. A 2x Mr. Universe champion, Calum was catapulted into social media stardom. Known for his resemblance to Arnold Schwarzenegger and dubbed Arnold 2.0. But a tragic bicep tear brought his training and goals to a grinding halt. Calum was forced to reassess his bodybuilding path and find a way to fight back up to the top.
After an absence of five years, six times Mr Olympia winner Arnold Schwarzenegger makes a comeback and attempts to take the World Body Building Championship for the 7th time.
A look into the intense workouts that built the six-time Mr. Olympia, Dorian Yates. At 300 lbs, Dorian re-defined the professional bodybuilder, and this workout documentary shows how he did it.
https://www.youtube.com/watch?v=xF8jsrdgGD0
The film was hosted by Tom Platz and Teagan Clive. Tom hosted it somewhat along the lines of a "lifestyles" type of production where he would detail the lives of the various bodybuilders presented on the video and take a peek into their lives and history.
An examination of America's win-at-all-cost culture from the perspective of bodybuilding and performance enhancing drugs, as it focuses on a pair of siblings chasing their dream.
Kai Greene's "BELIEVE" is a special one-man live show lifting the curtain and revealing the journey that made him bodybuilding's most popular athlete today.
Over 2 hours of film provide the viewers an intimate look at a typical week in Branch Warren's life. You will see all his workouts by day, and a glimpse of Branch's life outside of the gym.
Hear it straight from the Legends themselves about their stories of success and heartbreak. EVOLUTION OF BODYBUILDING offers a close look at what it takes to compete in the "Mr. Olympia" and how the industry has changes over the past 50 years.